Gladstone Disposal Company uses several different kinds of trucks to provide residential and commercial garbage, recycling, and yard debris service to our customers every day.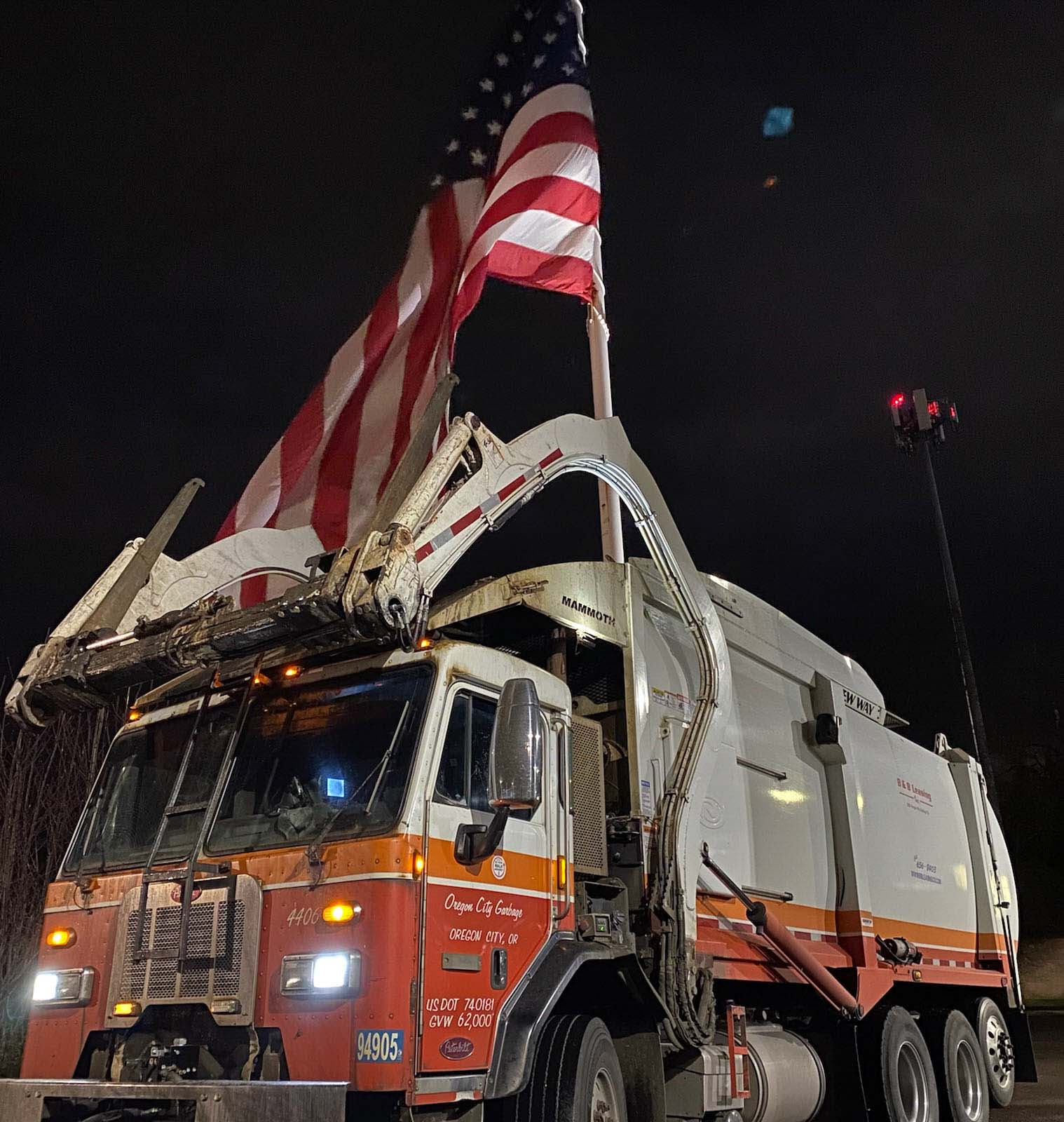 Automated trucks pickup roll carts filled with garbage, recycling, and yard debris. These trucks allow our drivers to remain in the cab and empty roll carts with an automated arm controlled by a joystick inside the cab. Drivers are able to complete their routes quicker and with less physical strain.
Roll Off trucks pick up large drop boxes and compactors used by commercial businesses. These trucks allow for the transfer of large amounts of garbage and other materials to be transported at once.

Front Load trucks pick up containers used by commercial customers. These trucks allow the driver to remain in the cab and empty large containers filled with garbage and recycling materials. These trucks are able to lift a large container over the cab and empty them from the the top of the truck.
Rear Load trucks have been used to haul garbage, recycling and yard debris but aren't as widely used as they used to be. Rear load trucks are used to pick up roll carts and containers from places that a large front load or automated truck typically cant fit. They are also used for special jobs that require our drivers to physically lift bags of garbage or other materials into the truck.